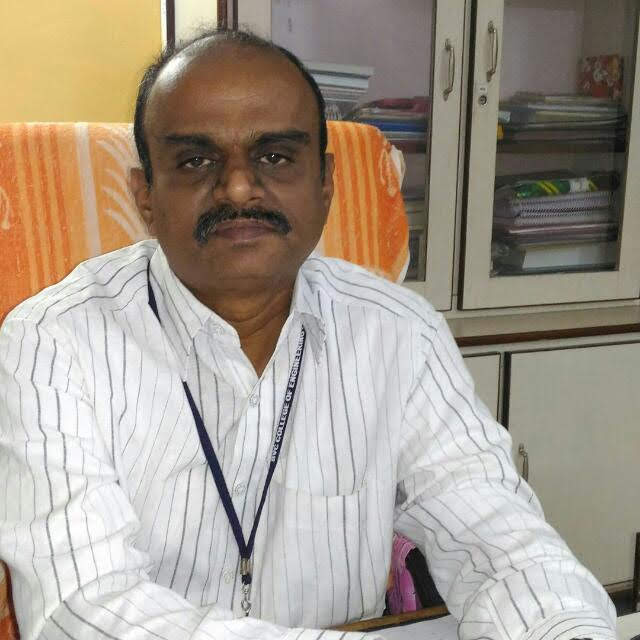 Dr.M.Anjan Kumar M.E.,Ph.D.,MIGS,MIE,MISTE,MIRC the Principal of DNR College of Engineering and Technology is an exceptional and the one the who leads the college to brighter future. He received Ph.D from JNTUK Kakinada. He guided two research scholors and presently guiding five scholors. He presented more than 50 research publications. He pledged to work his full potential in order to make this institute more productive and goal driven. He often encourages students to opt in for practicality in order to bring creativity in them.
MESSAGE:
Technological enlargement in a country chiefly depends on how far the Engineers are going to put their knowledge into practice Strong elementary concepts with innovative mindset is the requirement of the present day Engineers. Our main slogan in educating the budding Engineers is to lay a very strong foundation for the future circumstantial adaptation in the practical field Strengthening the fundamental concepts and exposure to the current development and future trend is our main aim in teaching in the Technological environment as there is a tremendous boom for the practical and research orient education in the future.
DNR College Association, since its inception, is offering the best education in many fields by providing world class infrastructure and Teaching Faculty. DNR College of Engineering & Technology, built with the concept of modern architecture is imbibing and exhibiting all the requirements of a Model Technological knowledge center. With its location infrastructure, and faculty strength and with a visionary management being a strong backbone, I am very confident that it will be growing exponentially as a synonym for the Technical education in the future.