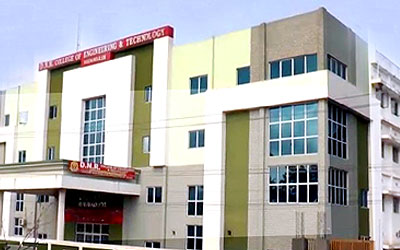 Dantuluri Narayana Raju College (D.N.R) was established in 1945, before India got Independence, and was an offshoot of the National movement and renaissance thinking. Being agrarian, the Godavari region had been kept out of the higher higher education in the Pre-Independence period. Sri Dantuluri Narayana Raju, a freedom fighter, an activist and a visionary wanted to provide the uneducated rural masses with the hither to unthinkable and unreachable source for their overall development and welfare i.e. higher education. That visionary, with the help of a limited number of committed lieutenants and Philanthropists, strived hard with a missionary zeal and realised the establishment of a college at Bhimavaram, Known as West Godavari Bhimavaram (W.G.B) College in 1945.
In 1964 it was renamed as Dantuluri Narayana Raju (D.N.R) College in memory of its founder. Under this premier association DNR College of Engineering & Technology was established in the year 2010. DNRCET offers Five B.Tech programmes in CE, EEE, MECH, ECE and CSE, Four M Tech Programmes in CE, MECH, ECE and CSE.
The institute has been running successfully with the support of well qualified and committed faculty for the last nine years serving the needs of the people in and around this area besides extending the hands to other districts also. The college has a motto of providing quality engineering education through well defined teaching learning methodologies following by the curriculum of JNTUK, Kakinada in a highly disciplinal environment. Though the college was started with an intake of 300 seats, it is enhanced to 540 seats.
The DNR College of Engineering & Technology is also conducting several training programs, workshops, expert lectures, awareness programs etc, in different disciplines for facilitating the students to face the interviews by the time they complete their graduation.
Apart from the technical programs mentioned above, the institution is also serving the society by different means through its NSS unit. It is a great privilege that many students have membership in technical bodies like ISTE & CSI. The dedicated placement cell regularly conducts grooming sessions making students industry-fit.
Geographical Aspects:
Built up area  : 19898.22 sq.meters
Blocks              : 10
Blocks Info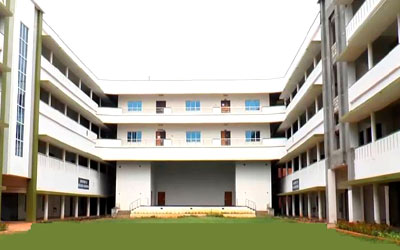 Block-A: Administrative block comprises of Principal, President, Secretary & Correspondent chambers, Administrative office, ECE Communication lab, Conference hall, Computer based training lab (CBTL), Placement cell, CAD lab, Seminar hall with a seating capacity of 300 members. This block is with a lift facility for physically challenged persons, which is connected to all other blocks.
Block-B: It is occupied by Thermal Engineering Lab, Machine tools lab, Staff room, Heat Transfer Lab, Class rooms of Department of Mechanical Engineering.
Block-C: It is occupied by Physics Lab, Chemistry Lab, Reprographic centre, W.W.E Lab of Civil Engineering and Fuels Lab of Mechanical Engineering Department.
Block-D: It is occupied by M&I Lab, Metallurgy Lab, Servicing & Maintenance Lab, PT Lab, Workshop, Drawing hall and the department library of Mechanical Engineering.
Block-E: It is occupied by Drawing Halls and an Open-air auditorium.
Block-F: It consists of Civil Engineering Department Staff room and their labs and Class rooms.
Block-G: It consists of Department of Electrical & Electronics Engineering labs, Staff room, and smart class room.
Block-H: It consists of Electronics & Communication Engineering labs, Staff room, and Examination cell.
Block-I: It consists of the CSE, BS&H departments, Central Library, Digital Library, Class rooms, smart class room, CSE labs and English language lab.
Block-J: It consists of M.Tech classes, smart class room and seminar halls.
Find Us On Google