Dantuluri Narayana Raju College (D.N.R) was established in 1945, before India got Independence, and was an offshoot of the National movement and renaissance thinking. Being agrarian, the Godavari region had been kept out of the higher higher education in the Pre-Independence period. Sri Dantuluri Narayana Raju, a freedom fighter, an activist and a visionary wanted to provide the uneducated rural masses with the hither to unthinkable and unreachable source for their overall development and welfare i.e. higher education. 
That visionary, with the help of a limited number of committed lieutenants and Philanthropists, strived hard with a missionary zeal and realised the establishment of a college at Bhimavaram >> Read More…
To evolve as Quality Institution in Teaching, Innovative Research, Entrepreneurship and Consultation in Engineering & Technology, empower rural youth globally competent and self disciplined technocrats.
IM1: Inculcate technical knowledge, soft skills through student centric teaching & learning.  
IM2: Strengthen industry institute interaction, provide solutions to the ever-changing requirements.
IM3: Implant entrepreneurial attitude and ethical values.
IM4: Create work culture towards learning, Research & Development.
IM5:  Develop a unique practice that in stills responsibility and accountability among the stakeholders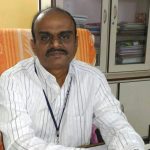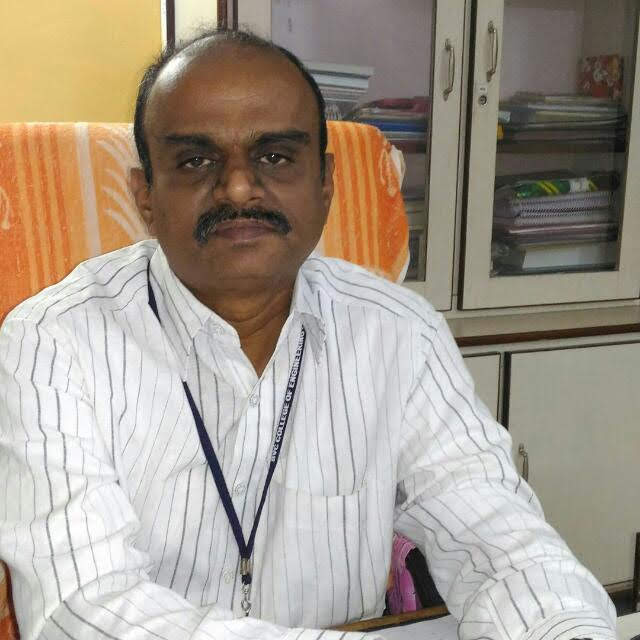 Dr.M.Anjan Kumar M.E.,Ph.D.,MIGS,MIE,MISTE,MIRC the Principal of DNR College of Engineering and Technology is an exceptional and the one the who leads the college to brighter future. He received Ph.D from JNTUK Kakinada. He guided two research scholors and presently guiding five scholors. He presented more than 50 research publications. He pledged to work his full potential in order to make this institute more productive and goal driven. He often encourages students to opt in for practicality in order to bring creativity in them.
MESSAGE:
Technological enlargement in a country chiefly depends on how far the Engineers are going to put their knowledge into practice Strong elementary concepts with innovative mindset is the requirement of the present day Engineers. Our main slogan in educating the budding Engineers is to lay a very strong foundation for the future circumstantial adaptation in the practical field Strengthening the fundamental concepts and exposure to the current development and future trend is our main aim in teaching in the Technological environment as there is a tremendous boom for the practical and research orient education in the future.
DNR College Association, since its inception, is offering the best education in many fields by providing world class infrastructure and Teaching Faculty. DNR College of Engineering & Technology, built with the concept of modern architecture is imbibing and exhibiting all the requirements of a Model Technological knowledge center. With its location infrastructure, and faculty strength and with a visionary management being a strong backbone, I am very confident that it will be growing exponentially as a synonym for the Technical education in the future.
01. Sri G. V. Narasimha Raju                                                                                                                          President
02. Sri G. Satya Narayana Raju(Babu)                                                                                                          Secretary and Correspondent
03. Dr. U.Ranga Raju                                                                                                                                        Principal  
04. Sri Bh Srinivasa Varma                                                                                                                             Member                                                                                                                                                                                                                                                               
>> Read More…
Founder
Shri Dantuluri Narayana Raju was born on May 6, 1898 at Kopalle Vilage Bhimavaram taluk to the noblest couple Sri Dantuluri bapi raju and Smt Subbayamma. He spent his early days of childhood at the house of his maternal uncle Sri Sagi Bapi raju at Chinnamiram. Due to the initiative taken by his uncle, he enjoyed the good fortunate of mastering, 'Panch Kavyas' in sanskrit under the masterly guidance of Shri Dintyala Sarveswara Sastry of Peddamiram besides striving to attain proficiency in English language under Shri Madduri Sarveswara Sastry Bhimavaram.  
Participation In Freedom Movement
The spirit of patriotism nurtured in the deepest of his heart got him attracted to the call given by Mahatma Gandhi by joining in the Freedom Struggle even in the early days of his life. His uncompromising love for the freedom made him a member in Indian National Congress in the year of 1919 and during the same year he enjoyed the privilege of participating All Indian Congress Conference held at Ahmadabad representing from West Godavari in Andhra Pradesh. Political career initiated thus made him to actively participate in the Non-Cooperation movement launched by Mahatma Gandhi during the year 1920.>> Read More…